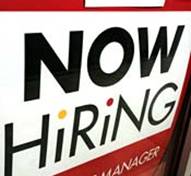 Lithuania's unemployment dipped to 15.6% in the Q2, compared to 17.2% last quarter (according to labour force survey). In Estonia unemployment rate dropped from 14.4 to 13.3%, in Latvia – from 16.6 to 16.2%. Lithuania's figure was just above DnB NORD estimate (15.5%) and is in line with the annual forecast.
In Lithuania, job growth accelerated in agriculture, construction and retail trade. Graduation in June usually brings an upswing in youth unemployment, however this summer rising economic activity and preparation for the European Basketball Championship are expected to absorb most of it. Emigration has also eased down – during the first seven months 33.1 thousand people left the country, i.e. 29% less compared to the same period last year (46.7 thou).
Assessment: Employment will improve further on the back of solid growth of economic activity. We expect unemployment to reach 13% in Lithuania, 14% in Latvia and 10% in Estonia by the year-end. Admittedly, gradually improving employment figures are expected to increase pressure on labour costs – bottlenecks emerge in the sectors with most visual recovery.
Jekaterina Rojaka
Chief Economist
DnB NORD Bank