LITHUANIAN SSR
COAT OF ARMS
Returning 'home' to Lithuania from Siberia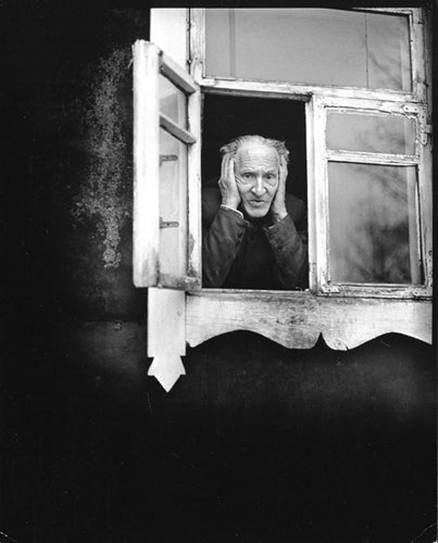 The Last Summer. Zarasai 1968.
PHOTO: ANTANAS SUTKUS.
It must have been quite a shock for the surviving deportees to return 'home' from Siberia to Lithuania in the 1950s and 1960s. The country they had loved and cared so much about was now ruled, mismanaged, by Moscow-believing Communists.
Since 1941 more than 300.000 persons had been deported to Siberia, with tens of thousands dying en route to or on the permafrost. Tens of thousands of the country's leading women and men had fled to America and other nations in the west.
The 1950s was the decade when Lithuania's 10-year guerrilla war against the superior Soviet forces had finally come to an end, with the result that 22.000 Lithuanian forest brothers and about 70.000 Soviet soldiers had lost their lives, thus the longest and bloodiest guerrilla war of modern Europe.
Lithuanian daily life during the 1950s and 1960s was characterized by terrifying KGB activities, denunciations, imprisonments and executions without trial, widespread corruption and mismanagement in which most of the good, democratic principles many fine people had fought so hard for during the interwar period were totally forgotten and disregarded.
People felt despair, discouragement, fear ... But also a vain hope - that Western countries would come to liberate their dear homeland from the Soviet tyranny...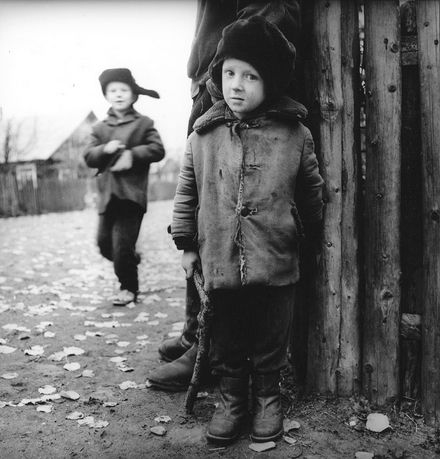 Village street, Dzūkija 1969.
PHOTO: ANTANAS SUTKUS.
To see more Antanas Sutkus photos, go to:
http://www.ananasamiami.com/2011/04/photography-by-antanas-sutkus.html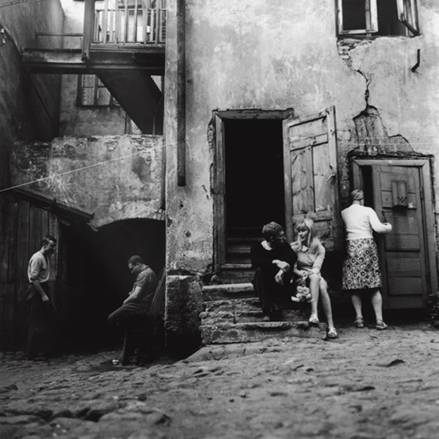 http://www.retronaut.co/2010/05/soviet-lithuania-1960s-1970s/