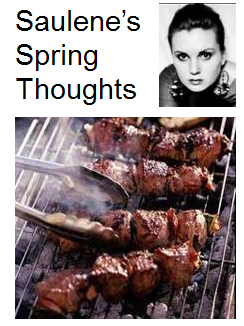 Craving for a barbeque
on a Lithuanian lakeside
Text: Saulene Valskyte
Dark gray days and cold nights are finally over and spring/summer has made its way back to Lithuania. Just a few weeks ago you still could've found some remains of snow, but now the sun made her way back and it looks that everybody became happier over night.
After a long rainy autumn and an even longer cold dark winter, people were praying for spring to come back and when it did it looks like everyone is trying to catch up on all summer activities on the very first weekend.
Lakes take the biggest role in Lithuanian summer. Over winter everyone is just craving for barbeque on a lakeside and we do make sure that the very first summery sunshine will be welcomed somewhere in nature enjoying good weather and šašlykai*. Even when the weather is still quite chilly and only dropping clues about upcoming spring fills streets with bicycles and relaxed pedestrians, it looks like for months and months people were waiting for a chance to get out of their homes and finally they get the possibility to do that.  In a matter of days parks fill up with lovely couples, young families and youth  playing ball, cards or just chilling on barely sprouted grass.
I work in a big shopping mall AKROPOLIS and last weekend it had its big birthday celebration with huge discounts and special offers for costumers, big prizes were up for grab, but does anyone care about it? That weekend we were rewarded with magical weather of  +27 and it was so sunny, and warm breezes were flowing around so despite Lithuanians passion for shopping, everybody was commonly running from town. During that weekend lakesides were filled with people and in the mean time AKROPOLIS was almost empty.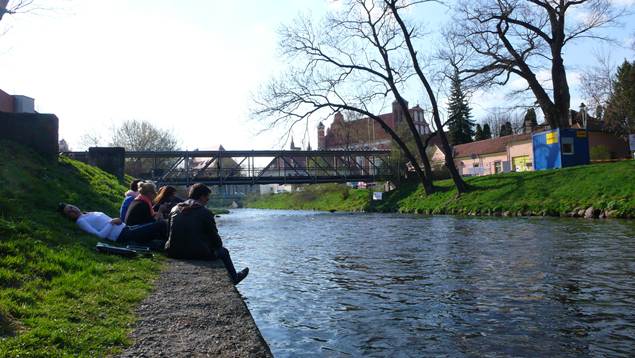 I can't describe the image that stuck in my head that Friday afternoon. Traffic in Ozas street, which is a huge 4 lane street, was impossible. Cars were barely moving in the direction that leads from the city centre. It looked like a massive evacuation. During the normal commuter rush hour there are half that many cars as it there was then. During all the weekend Vilnius centre was almost totally empty….
Another important thing about Lithuania and good weather is that most Lithuanians own some kind a piece of land that they use for growing vegetables or gardening. Small gardens somewhere near cities are very popular in Lithuania. People have small summer houses with only a few rooms there with a little piece of land for gardening and to escape for the weekend. Others have relatives living in the countryside. So in spring, most Lithuanians spend their time working the land and preparing it for "farming".  I find it funny when in Vilnius you can't find friends to meet for a drink because everybody is planting potatoes.
The perfect Lithuanian evening after a hot summer day is sitting on bench somewhere in a park or on a lakeside and enjoying cold beer-we sure do love beer during the summer. So grab some friends, beer and if possible šašlykai and visit the nearest lakeside to enjoy what nature gives you and what we really do know how to apriciate.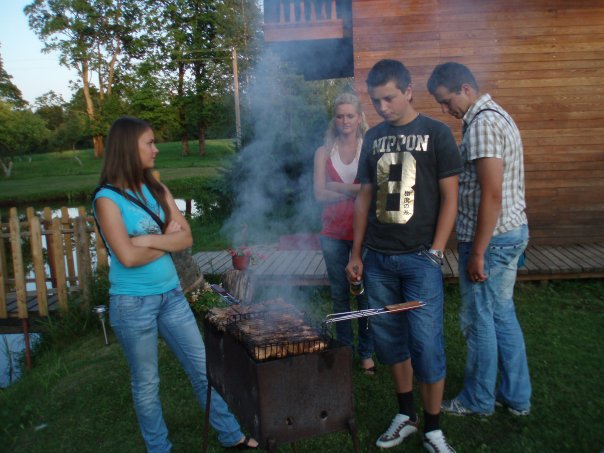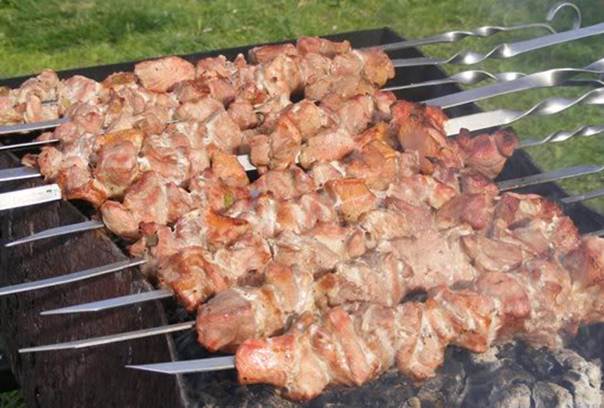 *Šašlykai is originally an Armenian dish, but it is one of the most popular dishes during summer or any kind of camping. In Lithuania it's usually made from pork (lamb originally). It's small pieces of meet marinated with some vinegar, onions and some of this and that (this and that depends from the cook).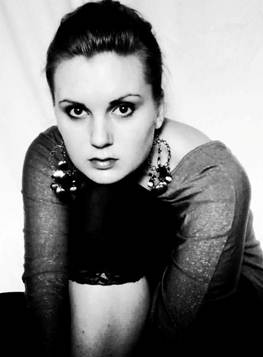 Happy Spring Days! From Saulene.