Our moms'
Lithuanian recipes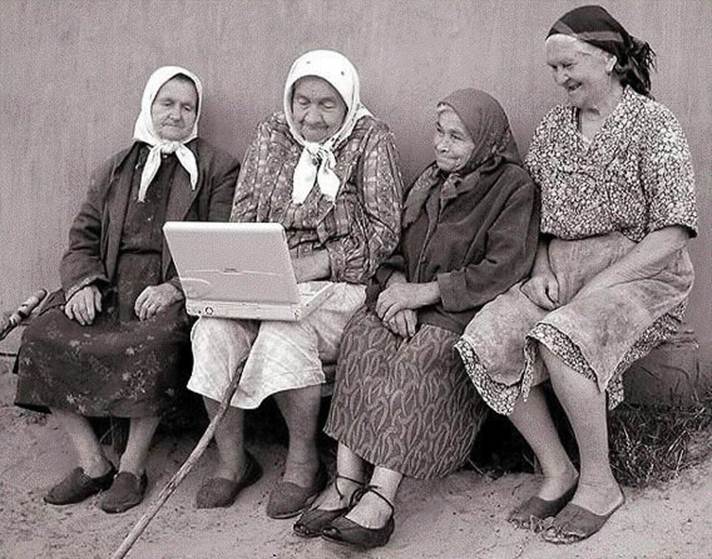 Our moms' Lithuanian recipes is on Facebook. Click HERE to find it!
In 2011, a few of first generation Lithuanians from the Hartford Connecticut area in USA started posting on internet that they'd like to share some recipes that they grew up with. Many of these recipes may have been stored in someone's head and not written down, and the group wanted to make these recipes and food history from their beloved homeland at the Baltic Sea available also for future generations.
The group's vibrant Facebook Page has till now collected over 1,000 members!

The people behind the page is very interested in recipes that they can share with all interested in their Lithuanian background. Even if the old written recipes aren't legible anymore, you are asked to post photos of them. They will help you decipher or translate them, and get them posted so all can all enjoy them!

If you remember eating something Lithuanian as a kid and can't remember what it's called, post a description of it. Someone will likely know what it is and can post the recipe.

If you don't have recipes to post, join the Group and enjoy the cuisine and discussions. Try making something and let them know how it came out. They will also help you with trouble shooting. 

Many of these recipes differ from family to family, so it is very interesting to see more than one post of the same recipe. 
 

Our Moms' Lithuanian Recipes was started by

Ellen Petkaitis Carmichael (1961-2011)

Ellen Petkaitis Carmichael was the driving force behind Our Moms' Lithuanian Recipes. Sadly, she died in a traffic accident just months after she started this success page, which now collects food-interested people with Lithuanian origin worldwide. We reproduce below the letter she wrote to VilNews when she introduced the Facebook Page in early 2011.

 

Ellen was born on December 21, 1961, Manchester, Connecticut, USA. She lived in West Hartford, Connecticut. Rest in peace, dear Ellen, you did a tremendous job for Lithuanian heritage!

 
Written by Ellen Carmichael in April 2011
 ALL LITHUANIAN FOOD LOVERS FROM EVERYWHERE ARE WELCOME!
I remember my young days standing in my mother Ramute and aunt Danute's kitchens watching them cook the food they had grown up with in Lithuania. Always busy, rushing around with purpose.  Interesting, that they never had any cookbooks!  It was always "a little of this, and a little of that". But it always came out delicious. It wasn't until years later that I became interested in cooking the cuisine myself.  When I asked my mother for her recipes, she said they are all in her head. So I started to write things down as she was cooking, and was later able to sit down with her and pick those recipes out of her brain and put them down on paper.  Still, pinning her down on exact amounts of ingredients was a challenge.  Interestingly, even though my Aunt Danute and my mother were sisters, their cooking was slightly different. Was it because neither of them wrote how they cooked things down; thus changes inevitably evolved? Probably. I've noticed that as people post recipes for the same food in OMLR, they are all slightly different, but have the same basic ingredients. That's why I encourage people to post their recipes even if a recipe for that particular dish is already posted.
Where are all the Lithuanian Recipes?
I was curious why there aren't a larger number of Lithuanian cookbooks written in English. Certainly not nearly as many as for other foreign cuisines.  It then occurred to me. For example, many of the Lithuanian immigrants came to the US during hard times, such as during the second world war. They escaped from Lithuania with only the clothes on their backs and the meager supplies they could carry. I think cookbooks were not a priority when they had to leave. My mother confirmed that was the case when she left Lithuania in 1942. They were almost trapped in the bombing and the fighting that took place between the Germans and the Russians and were forced to leave on foot. They lived on potatoes, onions and whatever farmers gave them while on the run into Germany. They certainly learned how to be creative with potatoes. When
finally in the United States, English was not their first language,
so if they did write some things down, it was in Lithuanian.
How OMLR got started
My cousin Paul posted onto his Facebook page a wonderful picture he found on the internet while searching for various Lithuanian recipes, and he commented: "Blogging about her Kugelis recipe no doubt".  That Facebook conversation turned into one where we reminisced about some of the stuff we ate as kids and I asked Paul if he has some of his mother's (Danute's) recipes, and he said not in electronic form. Then Paul's friend Vida posted that she'd like to get some of Danute's recipes too. Cepelinai, Napoleonas Tortas, koldunai, bacon buns were reminisced about in that thread.  Vida suggested we start a FB page; I volunteered and got it started right away, using Paul's posted picture as the profile picture. I wish I could give someone credit for that photo, but I have no idea where it came from and couldn't find it again on the internet.  I expected ten, maybe fifteen members to join. Pretty much only people that knew us.  But much to my delight, it's growing and there are members from all over...Australia, Switzerland, Lithuania, Canada, UK, all over the USA and probably more.
Troubleshooting with others
One thing that makes this site unique and especially useful for Lithuanian recipes, which do vary so much from person to person, recipe to recipe, is that we have an active dialogue going on about the nuances in the preparation. We also trouble shoot when things don't go as expected. For example...."Why did my Cepelinai fall apart when I boiled them???"  Group members chime in and offer their experience. You just don't get that with a traditional recipe book.  Lithuanians certainly are passionate about their food. It really comes out on this interactive site.
Several members posted that they remember eating something when they were young…something that their Lithuanian grandmother or relative made…but couldn't remember what it was called, so they couldn't find it on the internet.  They described on their post what they remember about it.  Group members gave suggestions as to what it could be and posted their own recipes for it.
The other thing that came out of it is this:  I asked one of the members a question on her message board (not as a post) and we've been communicating ever since.  She was born in Lithuania, moved to Germany at 19 and now lives in Switzerland.  It's amazing how food can connect people that normally would never meet!  Having a Lithuanian interactive food site is especially great, considering the passion Lithuanians have for their food. I don't want to make it sound like a great place to meet people... That's not the purpose for the group[!!   It was just a nice result that came from it.  
Finally, I think one of the most interesting thing I've come to realize in doing this, is that Lithuanians really don't write their recipes down in general.  I've heard over and over again that they are stored in their mother's or grandmother's heads...a common phrase is "a little of this and a little of that" when asked how much of the ingredients go into a given recipe.  So I suggested that one of the reasons for that is perhaps many of the Lithuanians emigrated out of Lithuania with only what they could carry.  No room for cookbooks.  Many were on the road for months, even years before they settled down, so the recipes became ingrained in their heads and there was no reason to write them down.  That's only my idea, but it is an interesting thing for a food historian to ponder!