Bernard M Terway, Texas


I am proud of my
Lithuanian heritage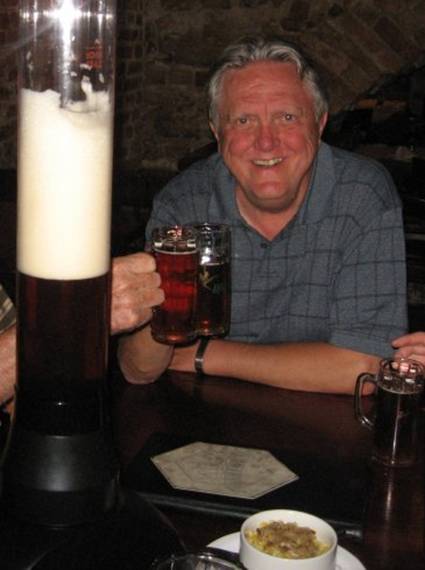 Lithuania, beer in a tube, me with a glass and a smile.
What more could you want?
Bernard M Terway (Tirva), Leander, Texas
Lithuanians left their home country starting in the 1800's and, new waves keep coming to the United States all the time.  My grandparents were among the "first wave" immigrants, leaving Lithuania for a better life in America, getting away from being conscripted into the Russian army, living under Russian rule, and for economic reasons. 
It is still a mystery to me where they came from, where they entered the United States, but their life story begins in Pennsylvania.  That, is not, however, the reason for this story.
I was born in 1940, the last of seven children, six boys and one girl.  We all were baptized in the local Lithuanian church, where we attended mass on Sundays and Holy Days.  I, along with two of my older siblings, went to the Lithuanian elementary school where we were taught by the Sisters of St. Casimir. 
There was an attempt to teach us Lithuanian.  Most of us were born at the beginnings of the Second World War, and speaking a foreign language was probably not the best way to get by at that time.  I do remember the books we had to learn from, not very sophisticated, but then again, they were not meant to be.  What I do not remember is being taught about Lithuania.
As a young boy, I remember going to the attic in our house and finding Marian magazines that had a lot about Lithuanian history in them. They fascinated me. I went to the local library and found one book on Lithuanian history, which I read several times. I was proud of my heritage and showed it as much as I could.
Throughout my life, I always found a way to mention the fact that my heritage was Lithuanian. When I went to Penn State for graduate work, I found Dr. William Schmalstieg there. He was putting together a class on the Lithuanian language and I talked several of my classmates into taking it. It was a great class, and, because of it, I was given a scholarship to study Baltic linguistics at Fordham University for a summer. There I met Dr. Senn and Dr. Salys, two figures of importance to Lithuanian linguistics study. Unfortunately, it was only one summer and then I had to head on out into the world to make a living.
I did find another Lithuanian linguistics class at the Johann Wolfgang Goethe Institute in Frankfurt Germany, but, again, only a short introductory class.
After leaving Germany and coming back to the States in 1976, I got involved with a group of Lithuanians and with them we formed the Anthracite council of the Knights of Lithuania – Council 144, still in existence today. I became active with them until moving to Texas in 1979.
Texas is not known for its cultural diversity, unless it is Spanish or German. However, at the beginning of the end of the Soviet Union, letters to the editor in the Houston Chronicle started to appear about Lithuania. Lithuanians appeared on the local TV stations and from that, we got together to form a Lithuanian group in Houston – Lithuanian American Community of Houston. I was active with them for a number of years, until 2004, when I moved to Austin. So far I have not been able to connect with any Lithuanians here, but have not given up hope.
I am a retired teacher – I taught ESL, German, History, computer maintenance and networking. I all my classes, I made sure that the students knew something about the country of my ancestors.
No matter whether you were born there, never lived there, do not speak the language, you are still a Lithuanian and can be proud of it and teach others about it. I did, and I am proud of my heritage.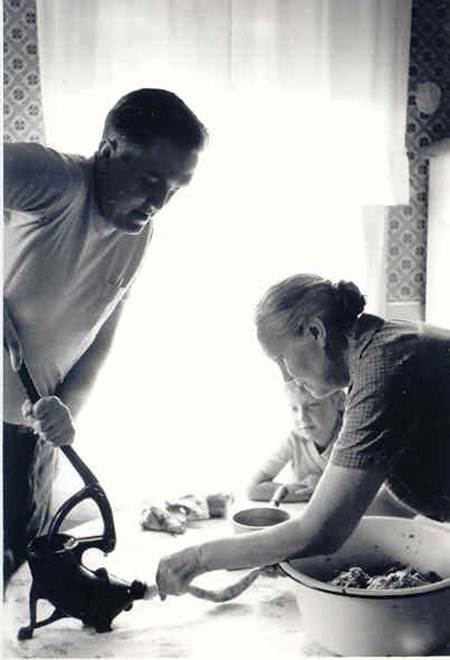 Making Lithuanian sausage - me and my mom.
Oh it was SO GOOD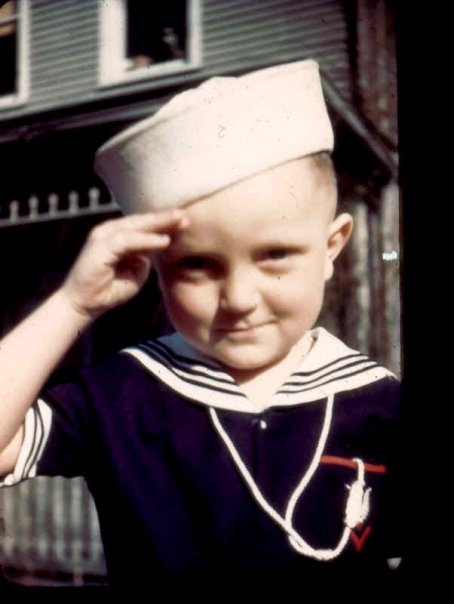 Believe it or not, that is I