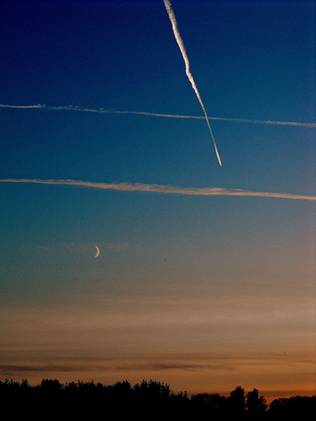 "You are crazy still staying in Lithuania. Look what
you have done for this country, not even getting a
thank you in return; pack your things and leave."
A Lithuanian friend told me this not long ago.
By Aage Myhre,
Editor-in-Chief
Lithuania is a terrific country with infinitely many good qualities. For several centuries this nation set a good example to the rest of Europe, in politics, diplomacy, tolerance, multiculturalism, religious freedom, economy, trade, agriculture and much more. Much was admittedly destroyed by the Russian occupation during the 19th century, the devastating, bloody developments during and after the Second World War, and finally the Soviet occupation of this once strong, proud nation, from the war until year 1990.
In 1990, when I came to Lithuania for the first time, my conclusion was that Lithuania was an amazing country that would soon regain its former greatness, not as it was during the reign of the Grand Dukes from the 14th to the 17th century when the country was stretching from the Baltic to the Black Sea, more like the nation that emerged in the interwar years when the country finally became free after more than 100 years under the Russian Tsar's supremacy.
I'm not so sure anymore. Admittedly, a lot of good happened over the last 22 years, but we have also seen revealed much filth, corruption, lack of teamwork, indistinct or absent political leadership often more interested in own pockets than the country's welfare. The joy of again being a free country was short-lived, quickly replaced by greed, distrust and fight for positions rather than constructive, energetic cooperation.
Many Lithuanians, especially the young people, who should lead the country forward, are terrible disillusioned over the development, and leave in droves.
Last month the government statistics office says there now are 2.988.000 people living here, the lowest level in decades, 19,300 less than in January. In 1992, after Lithuania broke away from the Soviet Union, its population was 3.7 million.

According to research conducted by Lithuania's statistics office, most of the 53,863 people who left Lithuania in 2011 travelled to Western Europe.
Analysts are rightfully worried that if the exodus continues it will further damage Lithuania's already weak economy.
According to Romas Latzuka, an economist at Vilnius University, the population of the country will continue to age more quickly as greater numbers of younger people decide to cross the border into West Europe and further. 

He goes as far as to say that the emigration figures represent a national disaster.

Latzuka predicts that the rate of emigration is unlikely to decline, even though many European nations now are experiencing economic slowdown. He explains that colonies which have been established abroad means that it now is easier for Lithuanians to settle in western countries. 
While Lithuania's gross domestic product will advance 2.5 percent this year and 3 percent in 2013, according to the Finance Ministry, output plunged almost 25 percent as Prime Minister Kubilius implemented very strict austerity measures when the recession started in 2008.
As the 115 billion litai ($43 billion) economy has expanded, unemployment has fallen from a peak of 18.3 percent in the second quarter of 2010. Still, it remains above 13 percent, driving emigration to countries such as Norway and the U.K.
Spending cuts and tax increases since 2008 have also pushed inequality to the highest level in the EU, with the proportion of people at risk of poverty surging to the biggest among the bloc's 27 members, according to Eurostat.
The incumbent government's extensive cuts have not only caused many to leave the country. Those who are left here show strong dissatisfaction over how they have been treated. This was clearly demonstrated during the first round of the parliamentary elections which took place on 14 October.
But maybe the likely new political leadership will mean that we move from bad to worse. The three left-leaning politicians who appear as the election victors, have made many promises but the question is whether one can have confidence in their execution capabilities.
It is also worrying that they all seem to have a relatively warm relationship with Moscow.
The Social Democrats, who advocate euro adoption a year later than Kubilius's 2014 goal, have pledged to create jobs and adjust income-tax rates to benefit those who earn least. The Labor Party says it will raise the minimum wage to 1,509 litai ($563) a month from 800 litai ($300) today, and reduce the value-added tax on basic food stuffs.
These plans contradict promises by both parties to maintain control of fiscal affairs, PM Kubilius says.
President Dalia Grybauskaite, who must name Lithuania's new premier after the elections, has criticized some of the parties' spending pledges, urging fiscal responsibility.
A new coalition will probably have to include Homeland Union or the Liberal Movement, which engineered the austerity policies of the last four years. Algirdas Butkevicius, leader of the Social Democrats, has vowed to maintain fiscal discipline as Lithuania gears up to assume the EU's rotating presidency for the first time next July.
"There will be no revolutions in the budget," Butkevicius said in a recent interview. "Lithuania won't follow the same path Greece, Italy or Portugal did."
I have been one of the very few who have moved to Lithuania from a western country. I have believed in this country for over 20 years and have done my best to help in different areas.
But was it worth the trouble?