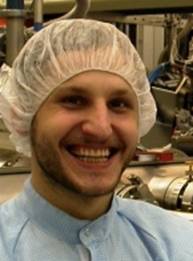 Dr. Kristijonas Vizbaras
VIC
VILNIUS INTERNATIONAL CLUB

VIC Meeting,
30 January at 19:00,
in ARTIS Hotel,
Liejyklos Str. 11/23, Vilnius.
Meeting topic:
"Laser Technology:
the Achievements of Lithuanians in Semiconductor Physics"
Speech by Dr. Kristijonas Vizbaras,
Co-founder of Brolis Semiconductors Ltd. serving as a CTO at the company.  His field of expertise encompasses molecular beam epitaxy of III-V semiconductors. His innovations have resulted in a number of world-record devices. Kristijonas' educational background is BSc in EE from Vilnius University (Lithuania), MSc in Physics from Royal Institute of Technology (Sweden) and PhD studies at Technische Universität München ( Germany). He has authored and co-authored more than 25 publications in leading scientific technical journals and conference proceedings.
Welcome to a new VIC Meeting! We invite both members and non-members, but hope many non-members will fill in the attached form and register as members of VIC. More information and membership form also at our website http://vilnius-international-club.com/
VilNews started as a newsletter
for VIC, back in 2001!