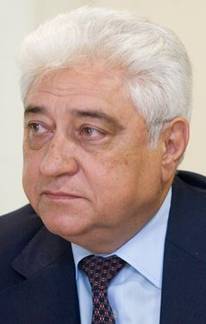 Russian Ambassador:
Lithuania was incorporated into Soviet Union "rather peacefully"
Lithuania's incorporation into the Soviet Union happened rather peacefully, Russian Ambassador to Lithuania Vladimir Chkhikvadze said in Vilnius on Friday. The ambassador attended an event at the Ministry of Foreign Affairs held to introduce the second volume of "The Soviet Union and Lithuania during World War II," a collection of historic documents compiled by Lithuanian and Russian historians.

"The published archival materials undeniably show that Soviet Lithuania existed. By the way, it is noted in the introductory article, with references to archival materials, that Lithuania's incorporation into the internal system of the Soviet Union happened rather peacefully," the Russian diplomat said.
"The documents, in my opinion, have great importance for the description and evaluation of a period of common history that is difficult for us all. To my mind, it's very important also because efforts have recently been made in historical literature to falsify the truth, to diminish the role of the Soviet Union in victory against Fascism," Chkhikvadze said.

Read more...