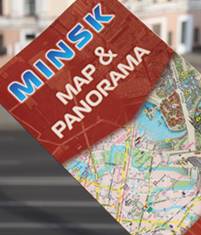 Minsk-Vilnius journey to become 30 minutes faster on 26 May
MINSK, 28 March (BelTA) – The journey time by train No.15/16 and No. 37/38 will reduce by half and hour and make 2.5 hours starting from 26 May, BelTA learnt from the press service of Belarusian Railways.
Specialists noted that this will be achieved thanks to optimization of border and customs control.
The details and terms of the Belarus-Lithuania joint project to reduce the Minsk-Vilnius journey time have been recently discussed at a session in Minsk. Taking part in it were representatives of Belarusian Railways, Lithuanian Railways, border and customs services of Belarus and Lithuania. The sides formalized a decision on optimizing border and customs control on trains No.15/16 and No. 37/38. Passenger screening on the Belarusian territory will be done on the route between Molodechno and Gudogai. In Lithuania the checks will be carried out at a special terminal at the Vilnius railways station.
The participants of the session discussed requirements to the rolling stock, train schedules and a possibility to launch additional trains between Minsk and Vilnius.
The reduction of travel time between Minsk and Vilnius down to 2.5 hours is the second stage of the project to reduce journey time between the capitals of Belarus and Lithuania. The first phase was completed in 2011. As a result the travel time between the capital cities of Belarus and Lithuania reduced from 4 hours to 3 hours.
The press service of Belarusian Railways informed that the passenger flow between the two countries exceeded 295,000 people in 2012, up by 51.7% against 2011. About 195,000 people travelled by train No. 15/16 in 2012, or 66.7% of all travelers going from Minsk to Vilnius and back. This means that this train is most popular with travelers.