Have you heard about the
South African "Pencil Test"?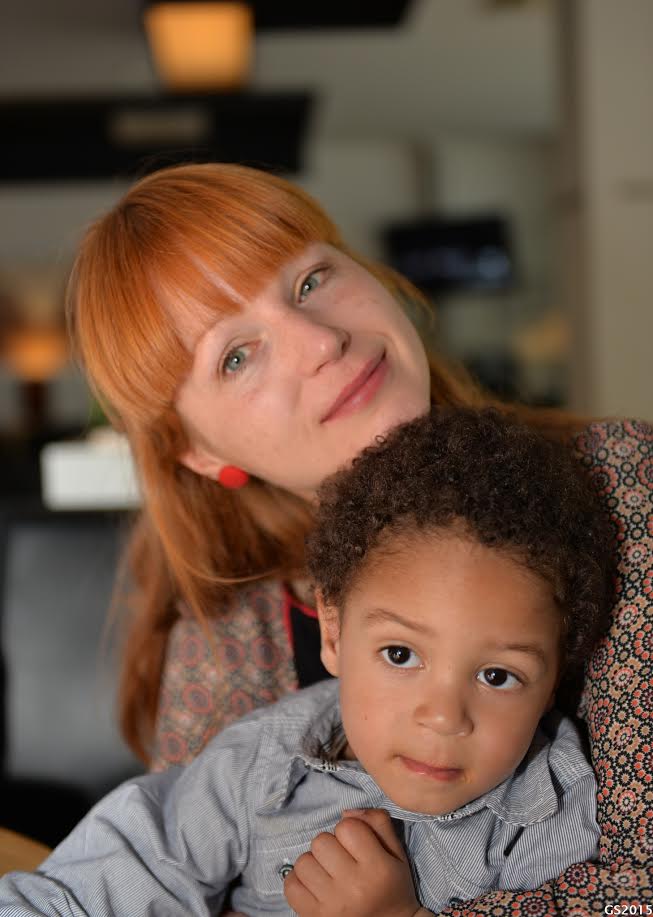 By Karina Simonson

If you are not South African, then, probably, you haven't. It is a test performed in South Africa during the apartheid regime and was used, together with the other ways, to determine racial identity, distinguishing whites from coloureds and blacks. That repressive test was very close to Nazi implemented ways to separate Jews from Aryans. Could you now imagine a Lithuanian mother, performing it on her own child?
But that is exactly what happened to me when I came back from South Africa. I will tell you how.
Under the 1950 Population Registration Act, South Africans were divided into four groups: whites, Asians/Indians, coloureds and "natives" or blacks. The system was always a farce, relying on superficial physical characteristics and social traits. In borderline cases the "pencil test" was used to judge the kinkiness of the individual's hair.
The pencil test involved sliding a pencil in the hair of a person whose racial group was uncertain. If the pencil fell to the floor, the person "passed" and was considered "white". If it stuck, the person's hair was considered too kinky to be white and the person was classified as "coloured" (of mixed racial heritage). Blacks who wished to be reclassified as coloureds, were asked to put a pencil in their hair and shake their head. If the pencil fell out, the person could be reclassified. Members of the same family who had different hair textures would find themselves in different race groups as a result of this test.
Every year people were reclassified. In 1984, for example, 518 coloured people were defined as white, two whites were called Chinese, and 89 coloured people became black. For political, diplomatic and economic reasons, certain groups and their descendants, including Japanese, Taiwanese and South Korean immigrants, were classified as "honorary white".
Although the pencil test ended with the end of apartheid in 1994, the test remains an important part of cultural heritage in South Africa and a symbol of racism worldwide. After spending two years in South Africa and being very much affected by it's painful and complicated history I couldn't resist the urge of racial classification. Therefore I have to admit, that when the kinky hair of my cappuccino skin son became long enough to curl around my finger, I did put a pencil in the child's hair to see if that pencil will fall out. But the reason for that was different – I was not denoting straighter, wispier hair for him, and therefore Whiteness and acceptability, but was entering myself into the whole new Afropean world. Very mysterious world for many ordinary Lithuanians, but who are now finally forced by migrant crisis to do the first steps into understanding of racial, ethnic and religious complexities of the outside world.
So, back to the hair. Yes, the pencil got stuck in the tight curls of my son, they lovingly loop around that pencil and hold on for dear life.