Greetings from Australia!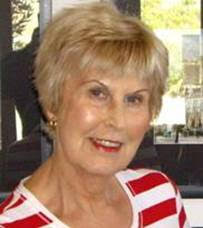 Approximately 10,000 Lithuanians arrived in Australia after World War 2 from refugee camps in Germany. Previously, a small number arrived in the 1800s and then later after World War 1. Lithuanian communities were established in the capital cities of Adelaide, Melbourne, and Sydney. These cities host the bi-annual Lithuanian Days Festival on a rotating basis. Smaller communities were established in Albury, Brisbane, Canberra, Geelong, Hobart, Newcastle, Perth, and Wollongong. The three major centres accounted for about 86% of Lithuanian settlements, with the minor centres for another 10%, with the remainder scattered about the rest of Australia. Lithuanians built their clubs as well as their own houses. In South Australia, Lithuanians built a museum as well as their own church and had Lithuanian priests appointed. Dancing groups, choirs, scouts, sports teams and theatrical troupes were formed. Saturday language schools, staffed by volunteers, flourished. Committees organized concerts to mark special Lithuanian cultural events
Most Lithuanian refugees who came to Australia between 1947- 1953 were single men and women or young families. The Australian government needed manpower after the war to replace the men killed in battle. Often young men migrated first and then sponsored their parents and younger siblings. They were housed in disused army barracks like those in Bonegilla near the border of Victoria and New South Wales. These corrugated iron structures were freezing in winter and hot in summer Irrespective of their professions. Lithuanians together with Latvian and Estonian migrants, had to work for two years wherever the Australian government sent them to pay back the cost of their journey and for their food and lodging. Men were usually were sent to farms or to  cut sugar cane in the tropical state of Queensland, others to the Hydroelectric Snowy Mountain Scheme in  New South Wales. Women mainly worked as domestic servants, or as factory hands or in hospitals as cleaners or cooks. The majority of Lithuanians were eventually granted Australian citizenship.
Known for their generosity, Australian Lithuanians have and continue to host and billet Lithuanian basketballers from America and Lithuania, also politicians and entertainers from Lithuania. Huge numbers of people turned out to meet and greet President Valdas Adamkus whenever he visited Australia.
Nowadays, Lithuanian communities have their own Facebook pages, for example Lithuanians in Australia, Lithuanians in Western Australia, Lithuanians in South Australia, Lithuanians in Brisbane,  Sydney Lithuanian Club and  Melbourne Lithuanian Club. Many also belong to Facebook groups like "Baltics in Australia'' and "Baltica". For more information about Lithuanians in Australia, you can read Luda Popenhagen's book, "Australian Lithuanians": https://www.newsouthbooks.com.au/books/australian-lithuanians/
This year a blog was started to collate material about the history of Lithuanians in Australia by Jonas Mockunas: http://earlylithuaniansinaustralia.blogspot.com.au/2015_02_01_archive.html
Jura Reilly'
Victoria, Australia.
Founder of FB group Baltica
Author of "A Wolf at Our Door"Australian Lithuanians