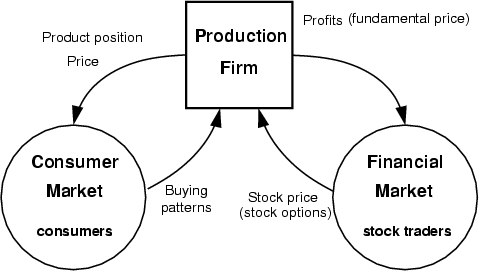 The Integrated Markets Model.
Consumers purchase products, and financial traders trade shares. Production firms link the consumer and financial markets, by selling products to consumers and offering their shares in the financial market.
Despite some progress in developing the domestic financial markets over the last two decades, the overall liquidity of the markets remain inadequate for any large scale development in Lithuania. At the same time, the corporate debt market remains negligible. Overall, among the potential factors hindering development of the securities markets in Lithuania are the small size of the domestic market, lack of institutional investors (pension funds, mutual funds etc.), prohibition of issuing debt securities denominated in foreign currencies domestically and a poor investment culture. For the above reasons the Lithuanian financial markets provide only limited resources for the private sector. For example, the value of private...