Where are the kids
places in Vilnius?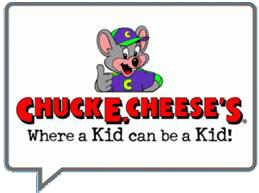 By Gene Emmer
Any parent living in Vilnius, particularly near the center understands one of the biggest problems living in the city. What to do with the kids in the winter?
Yes, there are a few children's gyms at the big shopping malls. But except for that, when the snow comes and the sun leaves, there is very little for kids to do in the center of the city. Why is Vilnius so children-unfriendly?
When our son was an infant, we struggled to find restaurants with baby high chairs.  Very few bother to have them. Changing tables in the toilets? Forget it. This is standard in many parts of the world yet practically non-existent in Vilnius.  I would have to take a towel with me and put him in the sink to change his diapers. As he grew up, we struggled to find places where we were comfortable if he cried. Now that he is a bit older, we struggle to find restaurants with kid friendly menus offering foods such as pizza, French fries, sausages, etc. The only central restaurant we are aware of that offers a kid playing area and changing tables is Kibininn http://pinavija.lt/
In other countries children friendly restaurants are big business. Chuck E Cheese (http://www.chuckecheese.com/) is a popular international Pizza and Entertainment chain, with over 500 locations. On their website they write "Chuck E. Cheese's is the ultimate place Where A Kid Can Be A Kid®. And parents can enjoy every moment." Chuck E Cheese has an amusement park-like atmosphere with food, drinks, games, singing robotic animals and fun, fun, fun.
Targeting the entire family with food and fun is Dave and Busters (http://www.daveandbusters.com/).
I do not expect to see a Chuck E Cheeses opening soon in Vilnius. But their success elsewhere does show that there is a market for restaurants which cater to children and families. Yet, restaurants in Vilnius seem to discourage this market by, first, not even offering the basic infrastructure, like baby chairs and changing tables, let alone play areas. This is amazing in a climate where outdoor activities are limited 6 months out of the year.
It would not take much for a restaurant with some extra space to significantly increase their income by offering a "kid friendly" area. All that is needed is a separate place for kids to play, some toys, simple food and patient serving staff.  The parents would eat, drink and chat while the kids play safely nearby. The family would be delighted to have a place to go when it is cold and outside, which is half of the year in Lithuania.