The land I lead you to
is Lithuania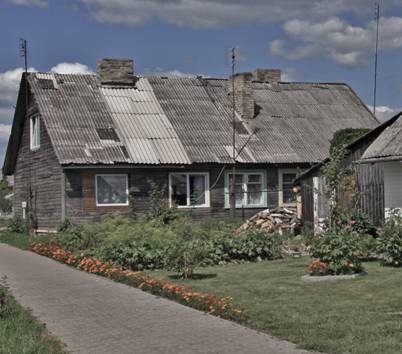 SMALL IS THIS LAND,
But great is its truths. To be. To survive. To testify by itself to the abundance and variety of the world's nations, to the value of man's life in freedom in his homeland.
PAINFUL IS THIS LAND,
Each blade of grass here sprouts from a drop of blood or a tear.
TOILFUL IS THIS LAND,
In the sandy soil of a hillock it grows both grain and graves marked with crosses.
BRAVE IS THIS LAND,
It went from uprising to uprising, from exile to exile, from deportation to deportation. A great number of its people were laid to rest in the permafrost of Siberia, some of their bones were flown back to their native soil, the survivors lost their health in slave labour, but returned home.
BEAUTIFUL IS THIS LAND,
Over each hillock, over each forest and over each lake it looks the same and different. It is just like our folk song: Though over the Nemunas river it seems to be sung in a different manner, it is nevertheless filled with the same longing and poignant emotion.
Justinas Marcinkevičius