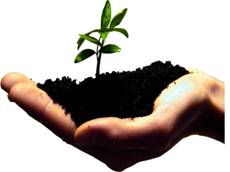 Over the past three years the share of EU citizens who want to be self-employed has fallen from 45% to 37%
Brussels, Belgium — Over the past three years the share of European Union (EU) citizens who want to be self-employed has fallen from 45% to 37%, reports European Commission (EC). This year EC highlighted the need for more entrepreneurs in order to return the EU to economic growth and higher levels of employment.
However, historical, cultural and economic background of diverse European countries has significant effects on attitudes towards entrepreneurs in European countries. Lack of in-depth knowledge might determine future revival of entrepreneurship in Europe, reveals the study by Lithuanian Free Market Institute (LFMI) today presented in Brussels.
"It is a positive trend in Europe to turn to entrepreneurs and acknowledge their role in creating economic growth. Yet, without knowing the mistakes of the past, there is no future. This is especially important then considering New Member States, such as Lithuania or Bulgaria, which still carry a burden of post-communist past. Therefore, only full understanding of entrepreneurial situation per country can guarantee that necessary measures will be taken and they actually will give wanted results", says Zilvinas Silenas, President of LFMI.
In line with the acknowledged need to revive entrepreneurial spirit of Europe, LFMI conducted an international in-depth study in two New EU Member States, Lithuania and Bulgaria, and for comparative reasons in two non-EU countries – Georgia and Kyrgyzstan. The aim of the current study was to determine attitudes towards entrepreneurs in countries sharing the same post-communist past and underlying historical, cultural and economic reasons of such attitudes.
How to get rid of the "exploiter" image of the entrepreneurs?

Read more...